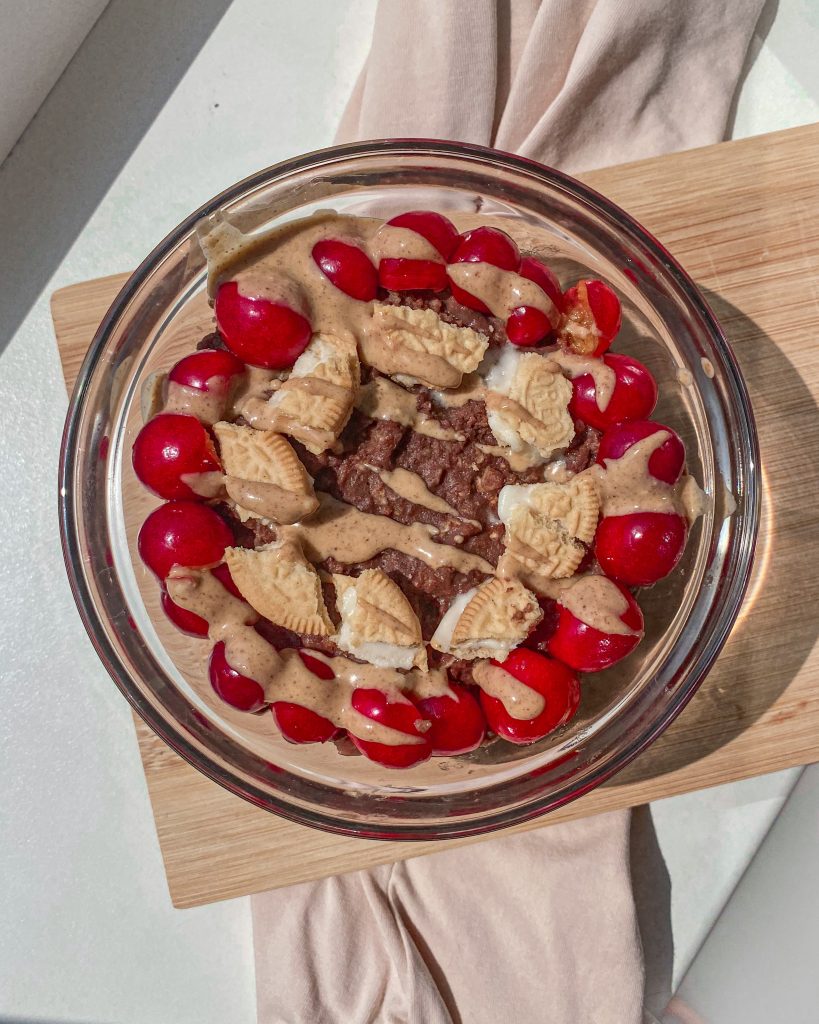 Cherry oreo porridge for the lovers of sweet breakfast in 20 minutes. Or even less. I am not a big fan of adding chocolate bars into the porridge (for me it's just a waste of chocolate) but this one was a blessing, haha.
Just a thick lil porridge with sweet cherries and oreo crumbs.
INGREDIENTS:
210 ml plant milk
35 g oats
25 g brownie chocolate protein
1/2 banana
neatly chopped cherries
Steps to make
Mix all ingredients together and cook until the consistency is thick enough. Break Oreos into more pieces and put on top.
SK: Ovsena kaša s čerešňami a Oreo
Nový recept na čokoládovú kašu s oreom a čerešňami na vrchu.
📍
210 ml rastlinného mlieka
35 g ovsenych vlociek
25 g brownie čokoládového proteínu
1/2 banánu
úhľadne nasekané čerešne
Všetky suroviny zmiešame dokopy a varíme, kým nie je konzistencia dostatočne hustá. Oreo rozoberieme na viac kusov a dáme na vrch.