Hi, I am Mykhaila and I create easy and delicious recipes on this food blog, Mykhaila Eats.
To be honest, I love creating the right atmosphere with food for my mood. How do I do it? For example, I'm baking banana bread on rainy Sundays (quite often). Or I drink wine from Bordeaux and watch french comedies. I just adore being creative with food.
I was born in Slovakia, a country that loves meat, bread, cheese, and alcohol. Bonding with women in our family has always been through cooking and baking. We would sit in my grandma's kitchen around the table, talk, laugh and help my grandma with traditional Slovak dishes.
Cooking and baking are about creativity, and details.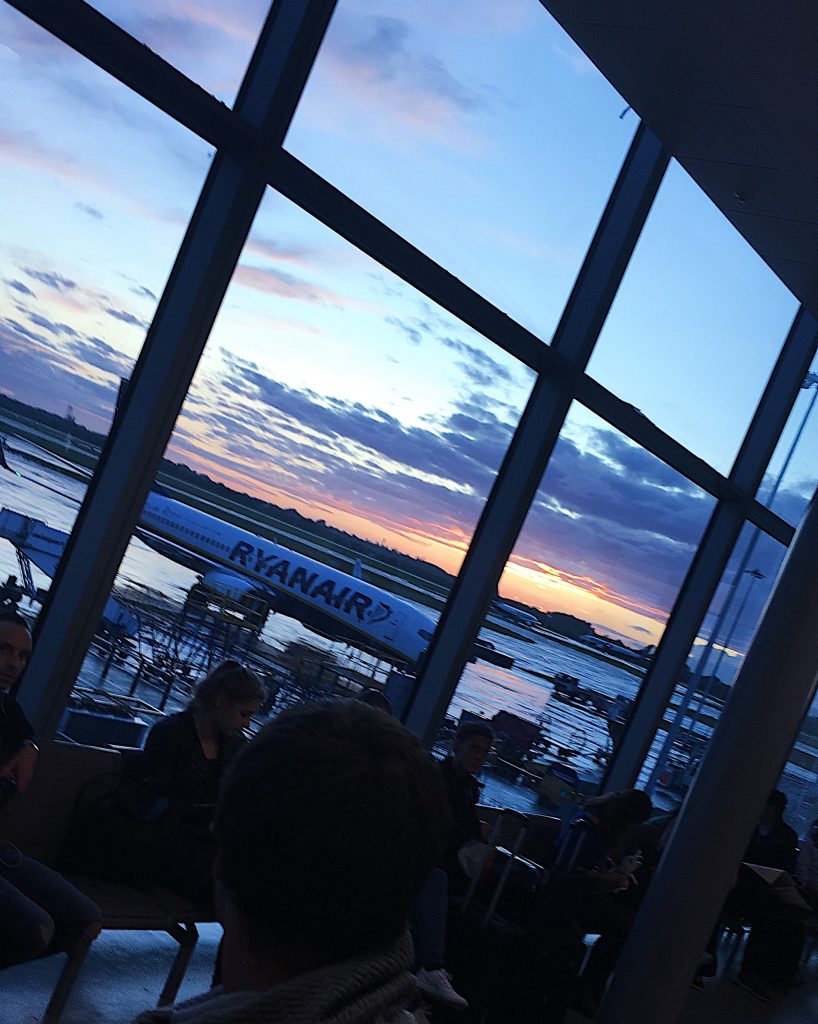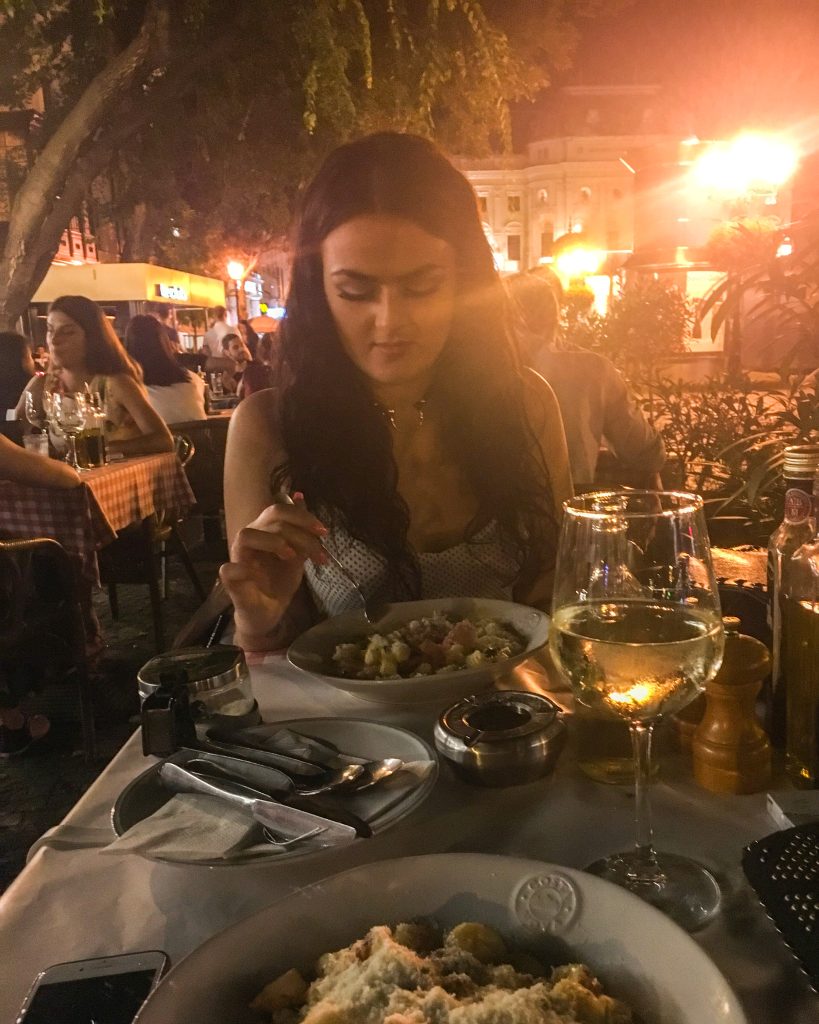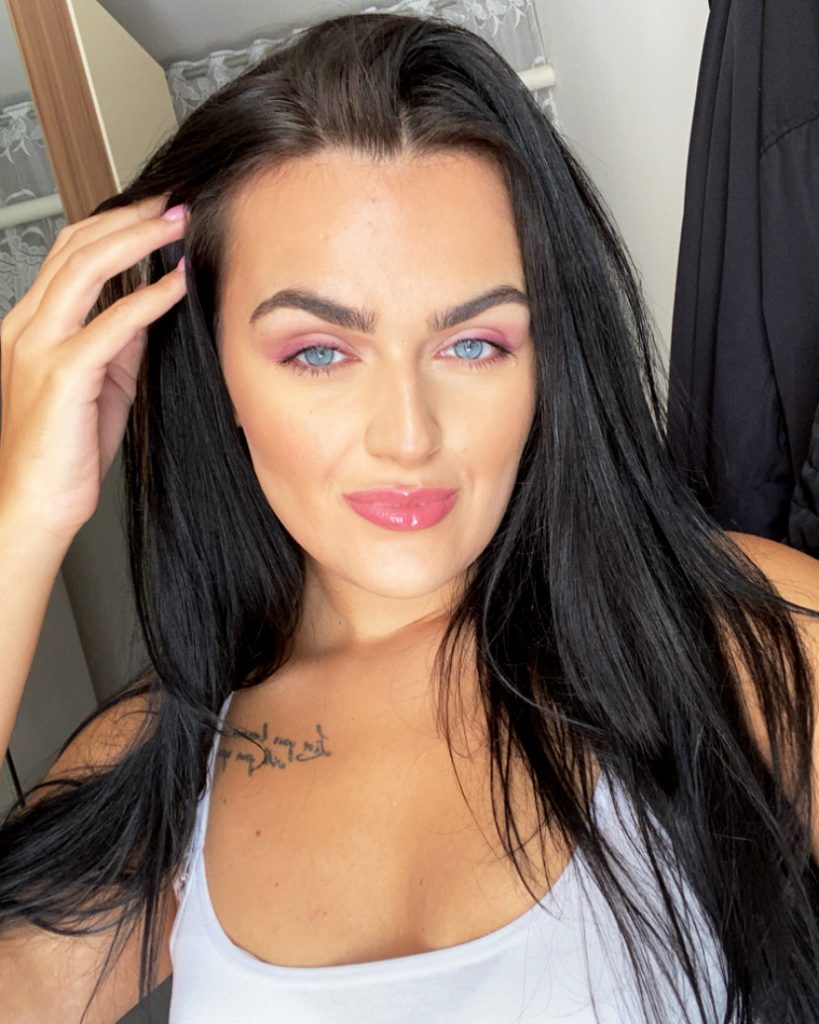 Jamie Oliver made me fall in love with paprika
As a child, I was very quiet and dreamy. I loved spending time with my family, eating, going to nice restaurants and places, traveling a lot, and trying different cuisines abroad. I thought it was so cool – traveling to a different country, hearing another language, and trying new meals.
Growing up I was obsessed with Jamie Oliver and his cooking show. I didn't speak any English but it was so fascinating watching him using paprika like it was this secret ingredient. My mum used paprika for scrambled eggs every morning and I was not impressed by her art of cooking. It was the exact time when I fell in love with nicely served food, playing with colors, or using wine for cooking. What an adult thing to do, right? I loved that he had this fake panoramic view of London behind him.
Cakes, tea and Bridget Jones
I love books based in the UK, films, tv shows, and music. I am a firm believer that the best artists are from the UK. Or in the UK. But there is something more about the moody scenery, the architecture, the museums, and the atmosphere in the streets. I wanted to create this rainy, classy, quite sad mood at home. So I baked a cake, made a tea, and put on a classic British film like Bridget Jones (yes, a classic piece of a British filmography haha). But I loved the fact, that in one hour I could fake the whole scenery/atmosphere by making something delicious in the kitchen.
Because I had no money for traveling, I traveled this way. I watched countless cooking videos on Youtube and tried the recipes at home. This is the way how I learn to make different dishes, use the right ingredients, spices, and appreciate other cultures.
But why did I start this blog?
I studied marketing and media communication at the university in Slovakia. And I regularly traveled to London (miss you). After the uni, I started working as a copywriter. However, I was missing creativity and excitement. The actual play with colors and the artistic side of me was basically burning. Not only that, the pandemic happened. So I downloaded TikTok and killed time on the app.
After a few weeks, I started to make cooking videos. Different dishes, spices, flavors, plates, details.. And people liked them. So I decided to create this space for other dreamy people who love food, eating, drinking, cooking, baking, but most importantly, they love creating the right atmosphere.
So feel free to send me a message on Instagram or TikTok, so we can talk about food, movies, and our love for movies 🙂