Lotus biscoff porridge with maple syrup is my old good breakfast habit for summer. I love the creamy texture of this porridge, the richness of the cooked oats with plant milk.
INGREDIENTS
50 g oats
30 g vanilla protein
200 ml plant milk
1 tsp maple syrup
Mix all ingredients together and cook on medium low heat until it gets thick enough for you. In the end add peanut butter and lotus biscuit crumbs.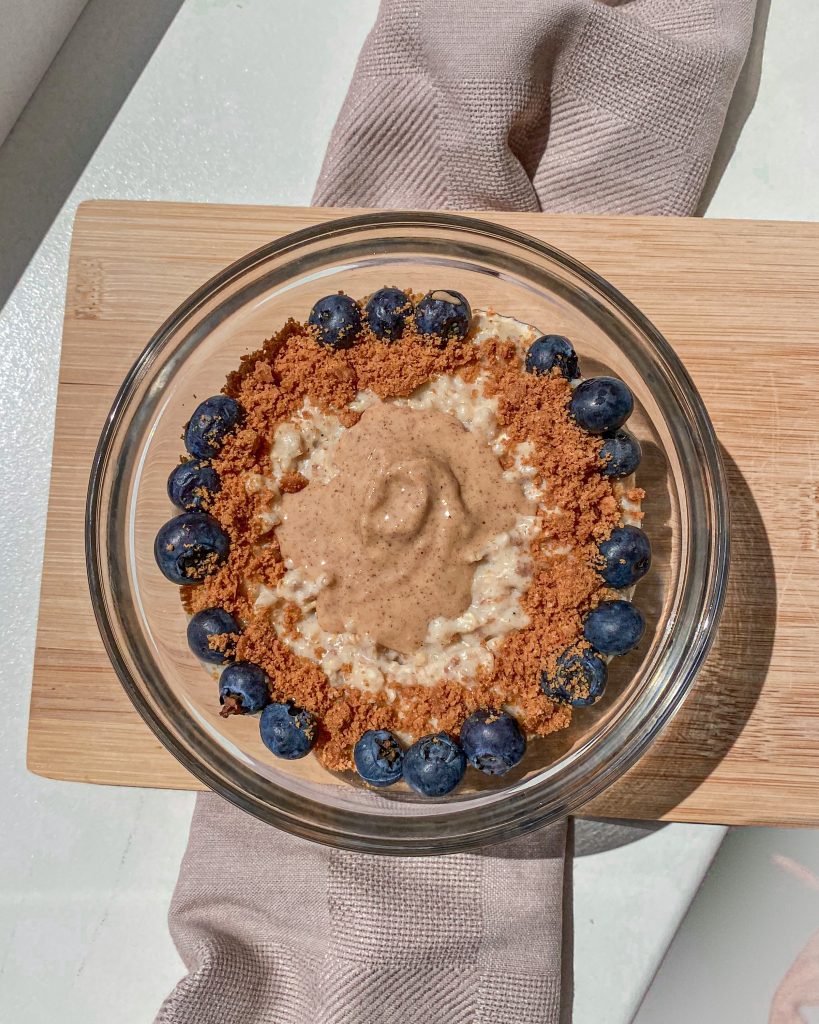 SK: Kaša s lotus biscoffu a javorovým sirupom
iNGREDIENCIE
50 g ovsenych vlociek
30 g vanilkového proteínu
200 ml rastlinného mlieka
1 ČL javorového sirupu
Zmiešajte všetky ingrediencie dohromady a varte ich na stredne malom ohni, kým vám dostatočne nezhustne. Na záver pridáme arašidové maslo a pomrvene susienky. 🤍