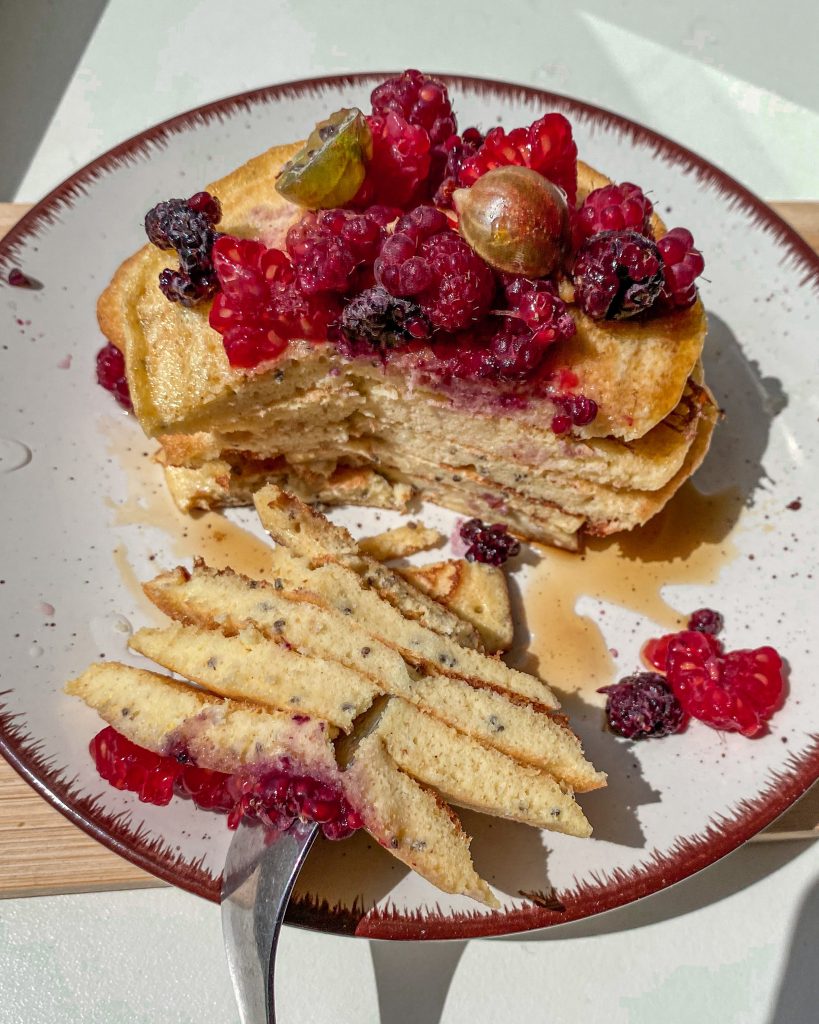 Vanilla pancakes with chia seeds used to be my most used recipe last year. With a scoop of protein you get a nice breakfast meal with extra grams of protein. Here's how I make them..
INGREDIENTS
40 g flour
1 egg
30 g protein
1 tsp baking powderň
1/2 tbs chia
5 g vanilla sugar
50 ml milk
Mix everything together and let it sit for at least 10 minutes (for thick consistency). Fry on medium low heat and flip the pancake when the bubbles appear.
Let me know how you liked this vanilla pancakes with chia seeds recipe on my Instagram or TikTok. Click here for more breakfast ideas 🙂
SK: Vanilkové palacinky s chia semiačkami
posadnutosť palacinkami je späť
40 g múky
1 vajce
30 g bielkovín
1 ČL prášku do pečiva
1/2 PL chia
5 g vanilkového cukru
50 ml mlieka
Všetko spolu zmiešame a necháme minimálne 10 minút odležať (pre hustú konzistenciu). Smažte na stredne malom plameni a keď sa objavia bubliny, placku otočte.